celebrating the enduring power of the spray can.
---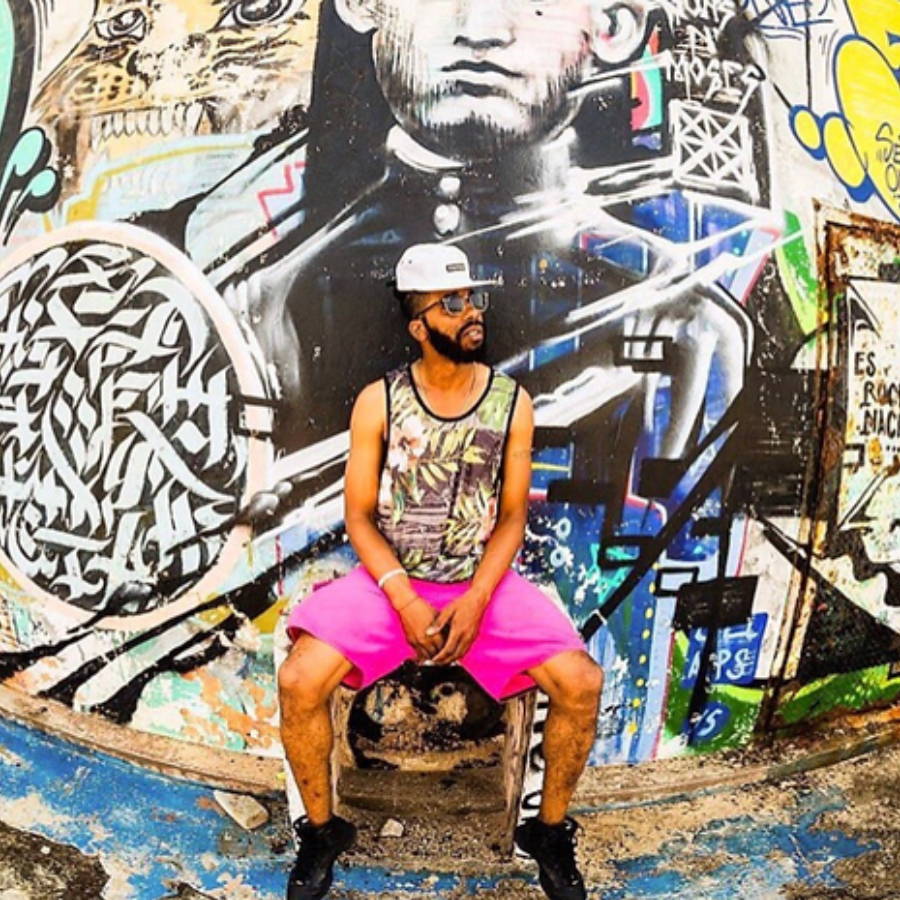 ---
PRESENTED WORKS FROM BOURN RICH: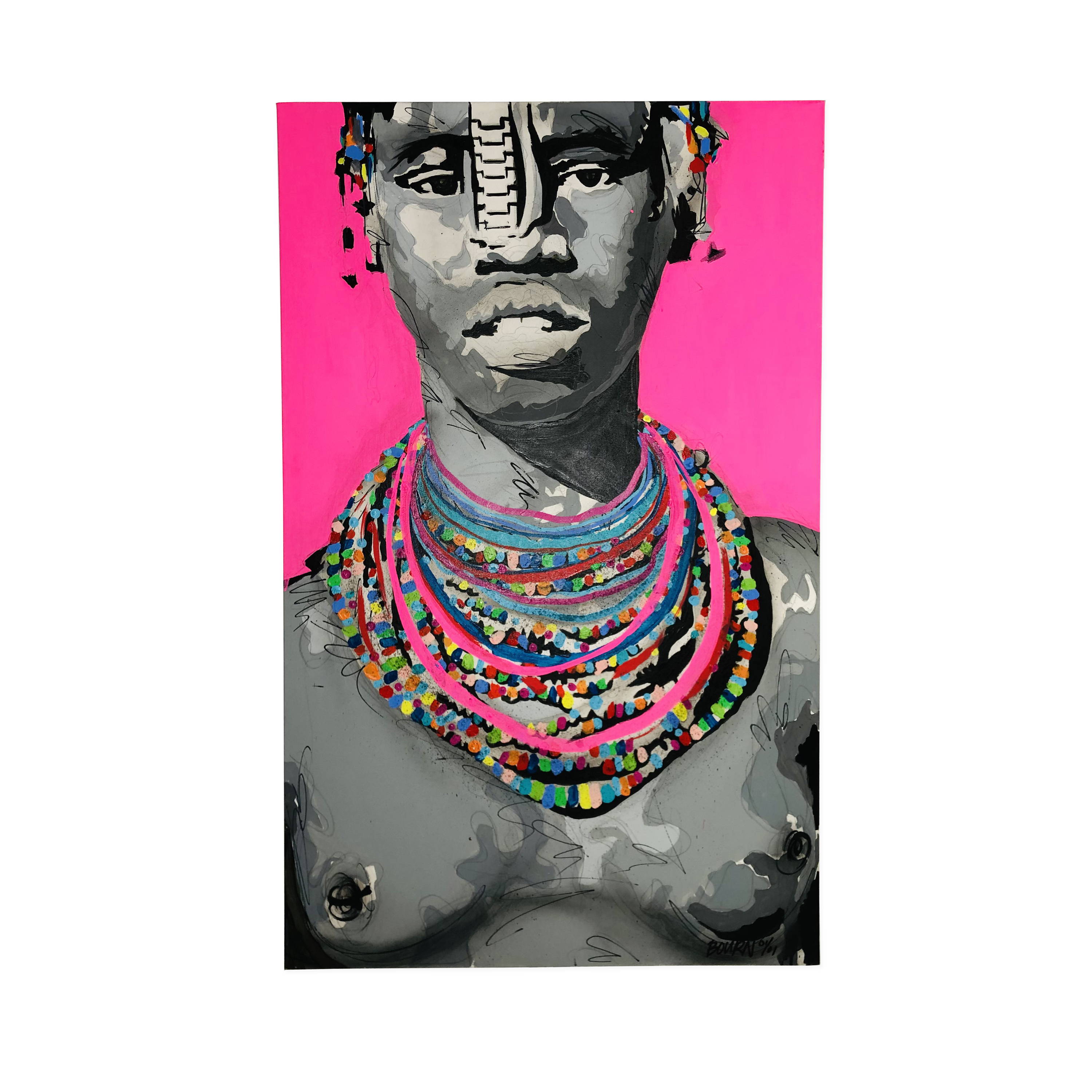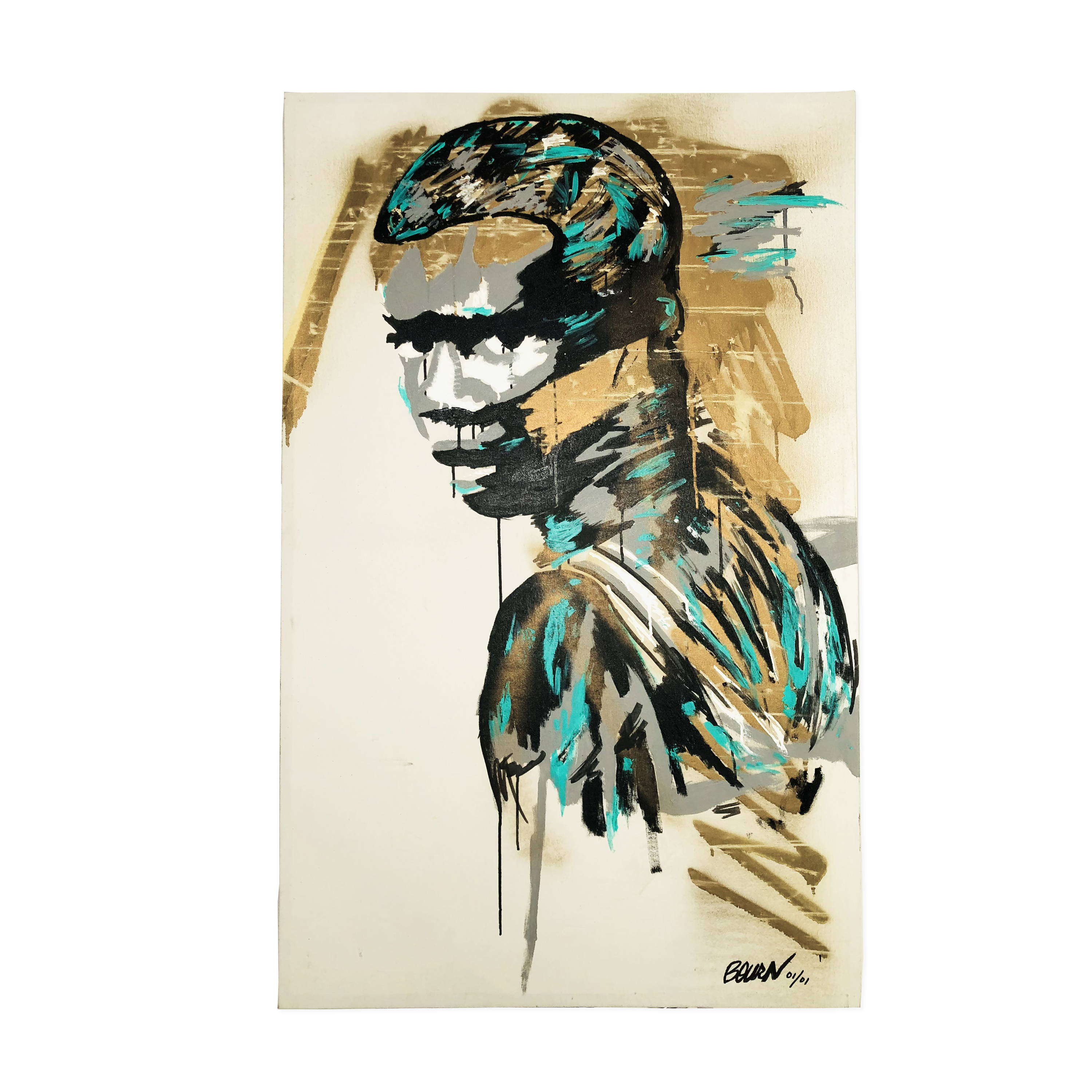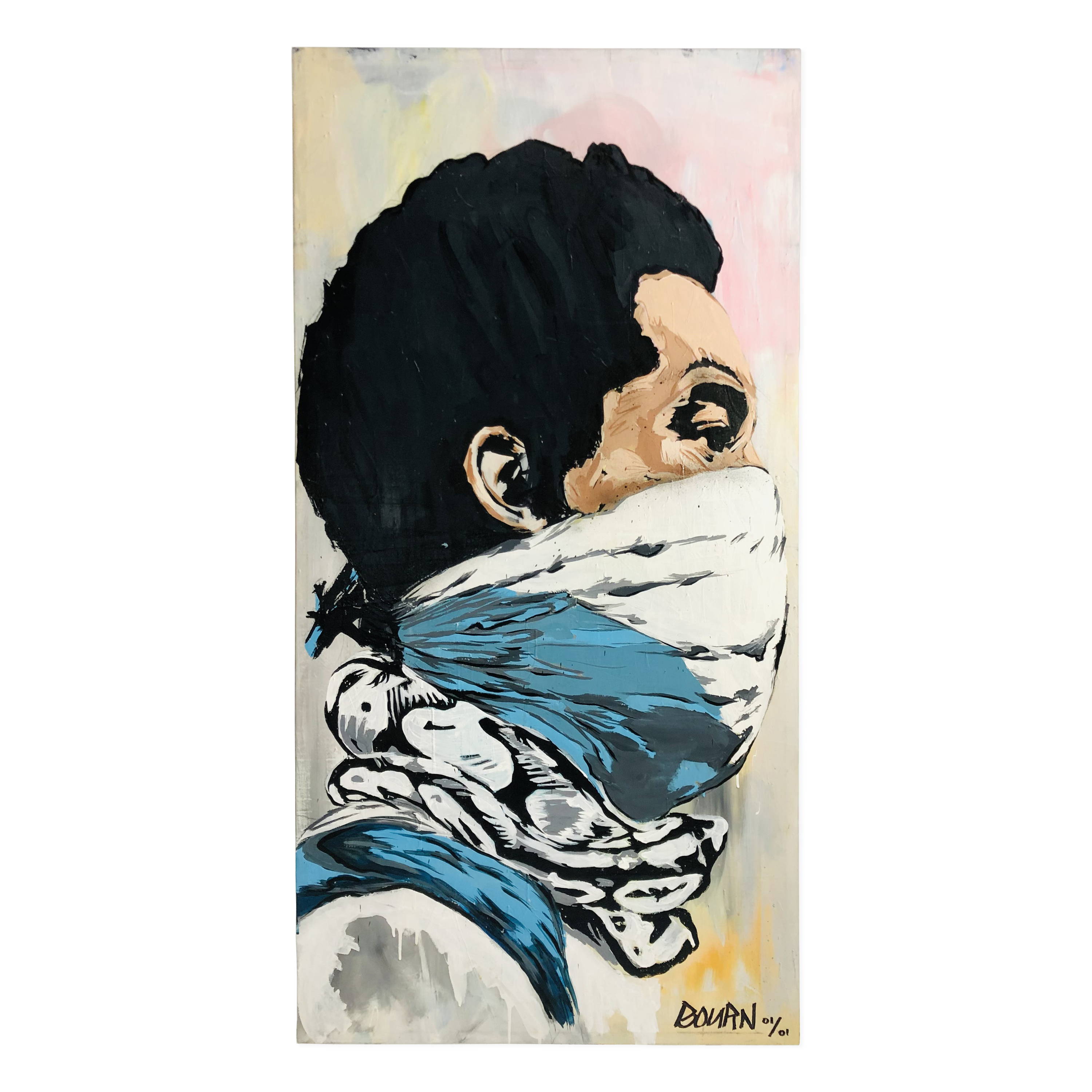 ---
Bourn Rich was born in Inner City Chicago to a young couple in their early twenties. During his early development around 3 years old, Bourn Rich experienced a tragic break up of his parents. His mother packed up leaving Chicago and my father for a better life in LA. From that moment on he had to be the little man of the house. His childhood memories include sports leagues, basketball baseball football, and also the LA graffiti hip hop and skateboarding scene. As a result, his work regularly includes subtle images and symbols reflective of this formative early period of his childhood. Later in life, he witnessed his mother's health decline which made him quit college to be closer to her take care of her. "Art has definitely saved my life and my mother's life." His art is deeply infused by these experiences rooted in his diverse interests, unusual life experiences, and deeply founded ideals, Rich's art translates his unique perspective into visual imagery that is vibrantly bright and touching. Bourn Rich has also devoted his time traveling the world teaching kids and at-risk youth how to become artists helping them to reimagine a better life. He is currently residing in Los Angeles where he actively paints murals canvas and does street art.
---
Tiny Kindness Project, BOURN KIND
Rachel Myers is an award-winning director and has created over 150 film, television and theatre productions in her 20+ years, starting as a designer and actor. Myers award winning films Wendy's Shabbat and 2 Black Boys premiered at Tribeca and OUTFEST, screening at Palm Springs International Film Festival and 70 other festivals worldwide.   Wendy's Shabbat was broadcast on PBS and TOPIC and considered for Academy Awards. Myers received a Time-Warner 150 artist grant, Nominated for the Lynn Shelton Grant, won the first Shondaland Directing Mentorship and selected for the Sundance Director's Lab. She's directed for Dove, DC Comics, the Disney Channel and originated series CONFIDENCE, and Mensajes in Spanish. Myers directed and conceived, Writing with Grace for VIDCON, winning a Streamy Award and co-created the series HOT SPOT which premiered at Seriesfest. Myers company, 3 PENNY DESIGN has created productions for Times Square, The Emmy's and Golden Globes and films for Disney, Lionsgate, Netflix, HULU, Lifetime & ABC. As a theatre artist Myers has created with prominent companies, BAM, Center Theatre Group, The Geffen and Old Globe. Her films have exhibited at the Boston Museum of Fine Art, NW-Film-Center and NW-Film-Forum, winning Ovation Awards, NAACP Image Award, Broadway World and Streamy Awards. Myers received her MFA from the Yale School of Drama and is represented by UTA and Artists First.
---
"I believe in the power of creativity. It can transform a hospital room into a totally different world, a new reality outside the confines of an illness. Our imaginations unlock the healing power of art. Artists help the communities we serve access the innate creativity within."
— Jennifer Howell, The Art of Elysium
---
✕