celebrating the enduring power of the spray can.
---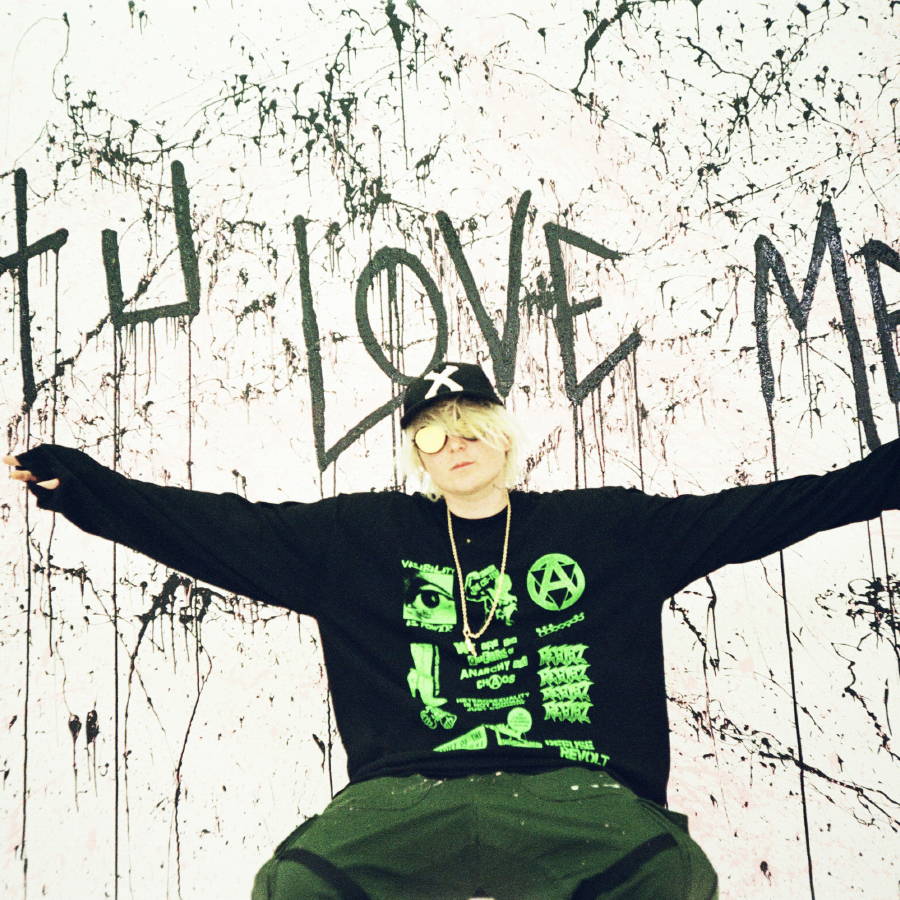 ---
PRESENTED WORKS FROM NATS GETTY: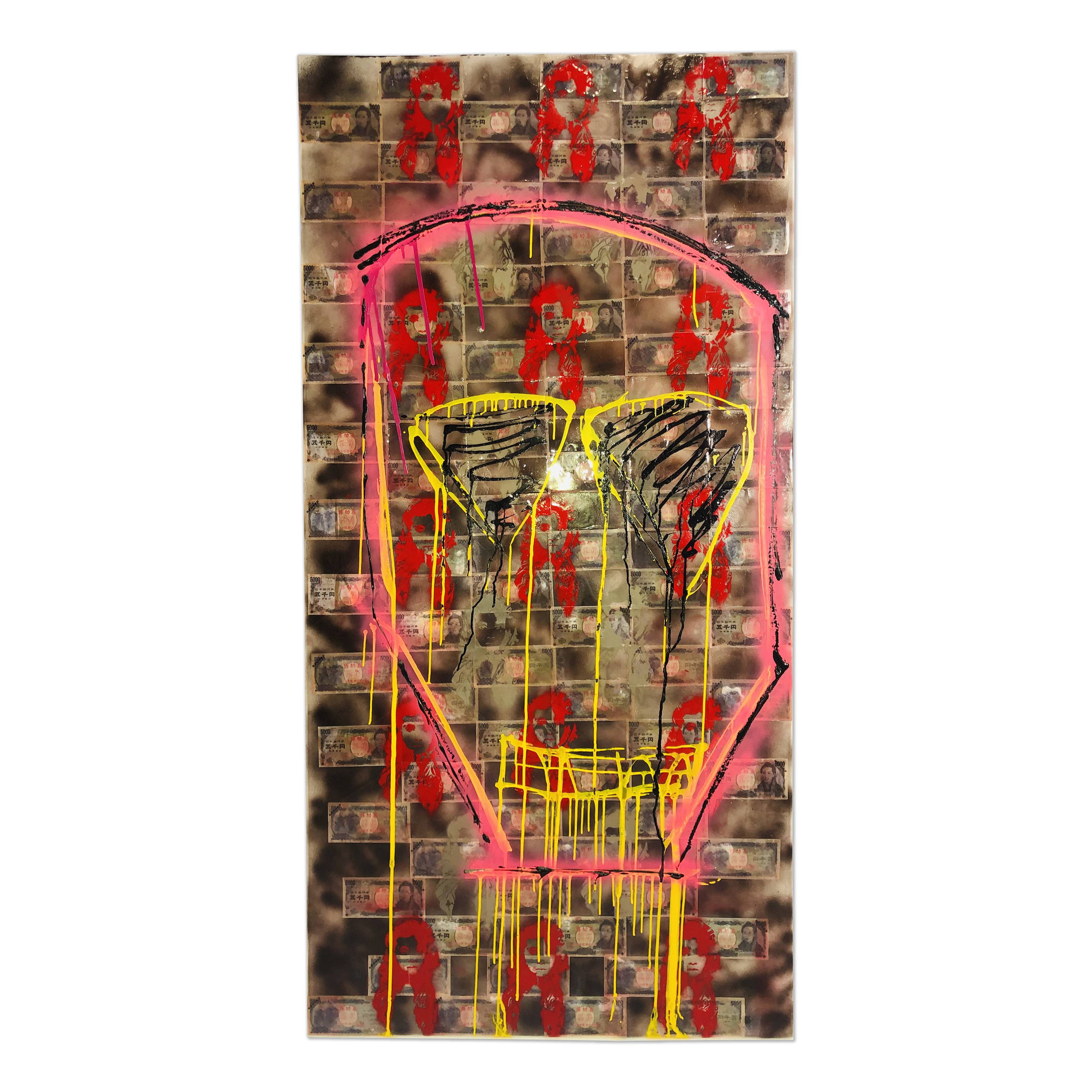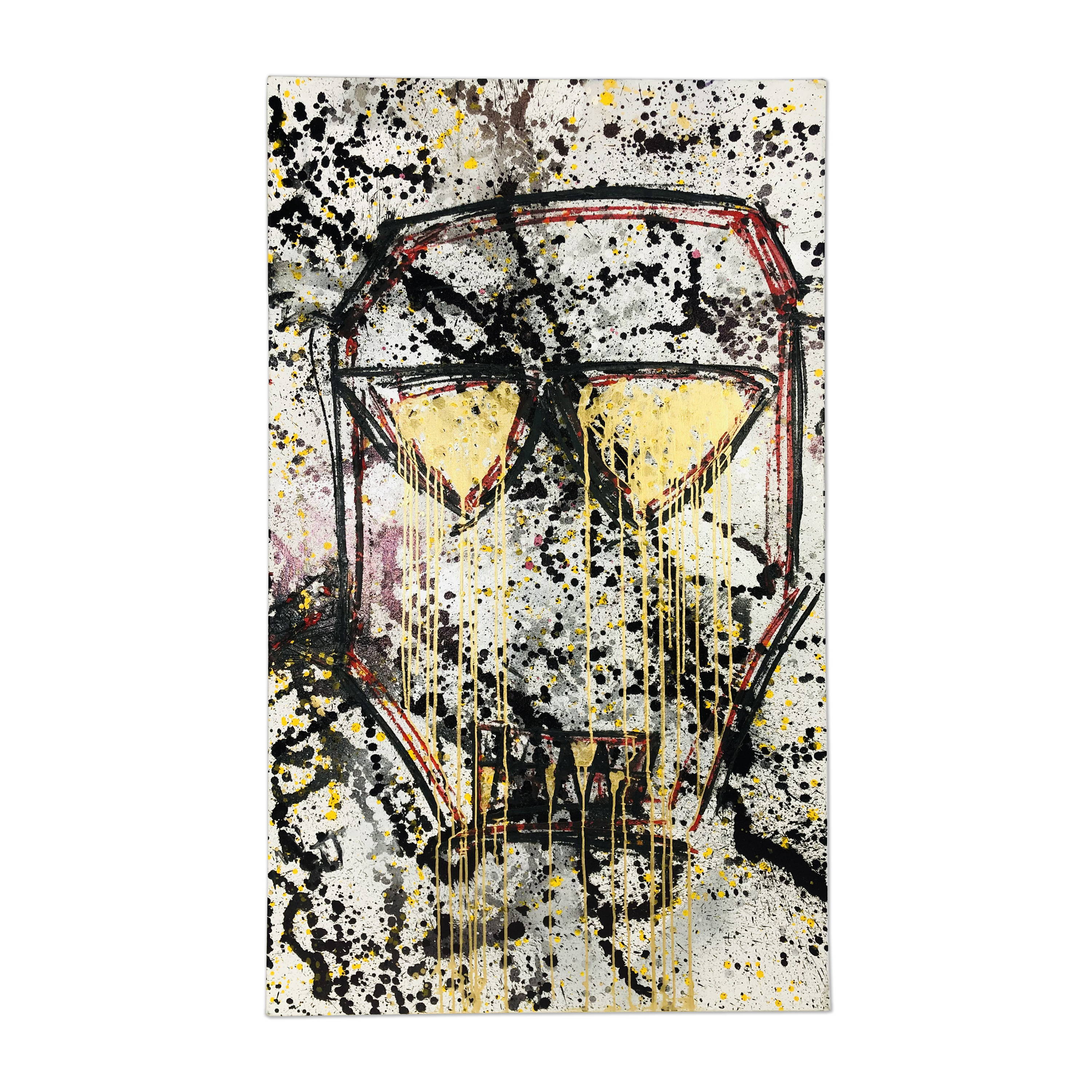 ---
NATS GETTY is an artist, activist, philanthropist, and designer with an enduring passion for self-expression and radical social progress. Nats began his art career in 2014 when he was introduced to the Los Angeles street-art scene by Mr. Brainwash. Nats uses a variety of mixed media techniques to convey his message of civil rights and anti-fascism in his large format paintings and fashion label. His work is, in his own words, a "call for creative revolution;" a revolution of identity through the freedom of expression.
Nats' paintings combine a bold mix of easel-style graffiti art, word art, abstraction, and neo-expressionism rendered primarily in acrylic on Belgian linen. Subjects include a range of emotive phrases which serve to reveal and oftentimes criticize social constructs, societal pitfalls, and the art world itself. These personal mantras are a common thread throughout his broader body of work over the course of his artistic career. Phrases such as "Is this Art yet?" are two-fold in that they reveal the artists' fears, opinions, and judgements of both himself and the social norms, roles, and institutions pertaining to his practice. Nats' most recent works deal primarily with the concept of 'you' and the universal self as expressed through heavily layered self-portraits. The figure emerges from a series of abstract marks and is, at once, completed and deconstructed by its own methodology. Fully whole and also undone. In this way the self portrait becomes a mirror for both the viewer, the gallery, and the constructs upholding both.
Nats' fine art practice lays the foundation for his work as the Creative Director for Strike Oil, taking inspiration from recent works and translating those abstract expressions into collections of rebellious ready-to-wear garments.
Nats Getty is a champion of LGBTQ+ rights and advancing the global fight against discrimination and prejudice. He is a supporter of organizations such as GLAAD, amfAR, The Los Angeles LGBT Center, UNICEF NextGen and LA CAN among others.
---
---
"I believe in the power of creativity. It can transform a hospital room into a totally different world, a new reality outside the confines of an illness. Our imaginations unlock the healing power of art. Artists help the communities we serve access the innate creativity within."
— Jennifer Howell, The Art of Elysium
---
✕